How do I schedule a deal?
Schedule Guide
---
To schedule a deal, click the +New Sale button.

A pop-up like this will appear. (See below.) If your store has integration with a DMS you will use the Import button. For this illustration we will Import.
To manually create a deal you would use the Menu button which will bring you to the Sale Information Page. You can bypass down to the Sale Information section of this article.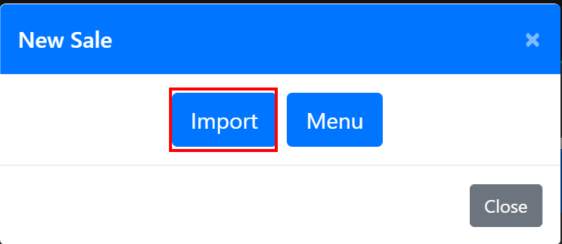 After you select the Import button you will be brought to the Import Sale page.

From here you can select the Source: The DMS the system will pull from. Source is especially important when there are multiple locations in a single account.
You can enter in your Deal Number, which allows the MenuMetric system to know which sale to pull from your DMS.
Rate All Products check box can be selected to increase the speed of your menu building. By selecting this box you are allowing the system to collect rates up front. For this example we will Rate All Products at import.
Note: If you are building a menu for a deal that is scheduled further than 24 hours in advance, your rates will expire.
The rule to expire rates has been established by your product vendors. Any rate over 24 hours is "too old" and therefore not current to the possible market fluctuations. If you need to requote a customer, you will need to rerate that product first then choose your rate. Click here to learn how to re-rate after experation.
If you do not select the Rate All Products you will be brought directly to the Sale Information page. You can bypass down to the Sale Information section of this article.
Once you have filled out all of your information select the Import button.

After you have selected Import, your Pre-Rate Fields will appear. These fields and what information is required will vary depending upon what products are available at your store. When you have finished, you may select the Next >> button.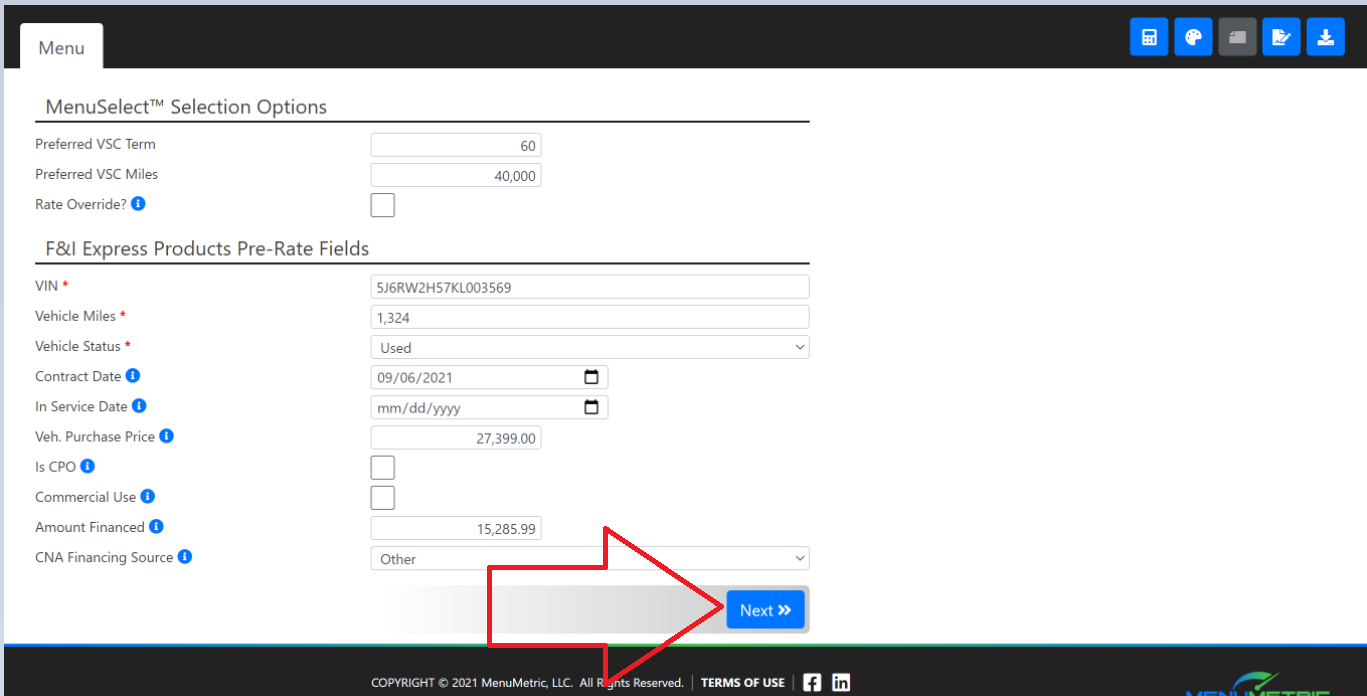 Your Import Progress page will show you the status of your rate harvesting. Once you have received all the rates you need you can select the blue Next>> button.
Rate harvesting is the many electronic systems communicating and pulling current rates from providers into our system based on the information from your DMS and Pre-Rate fields.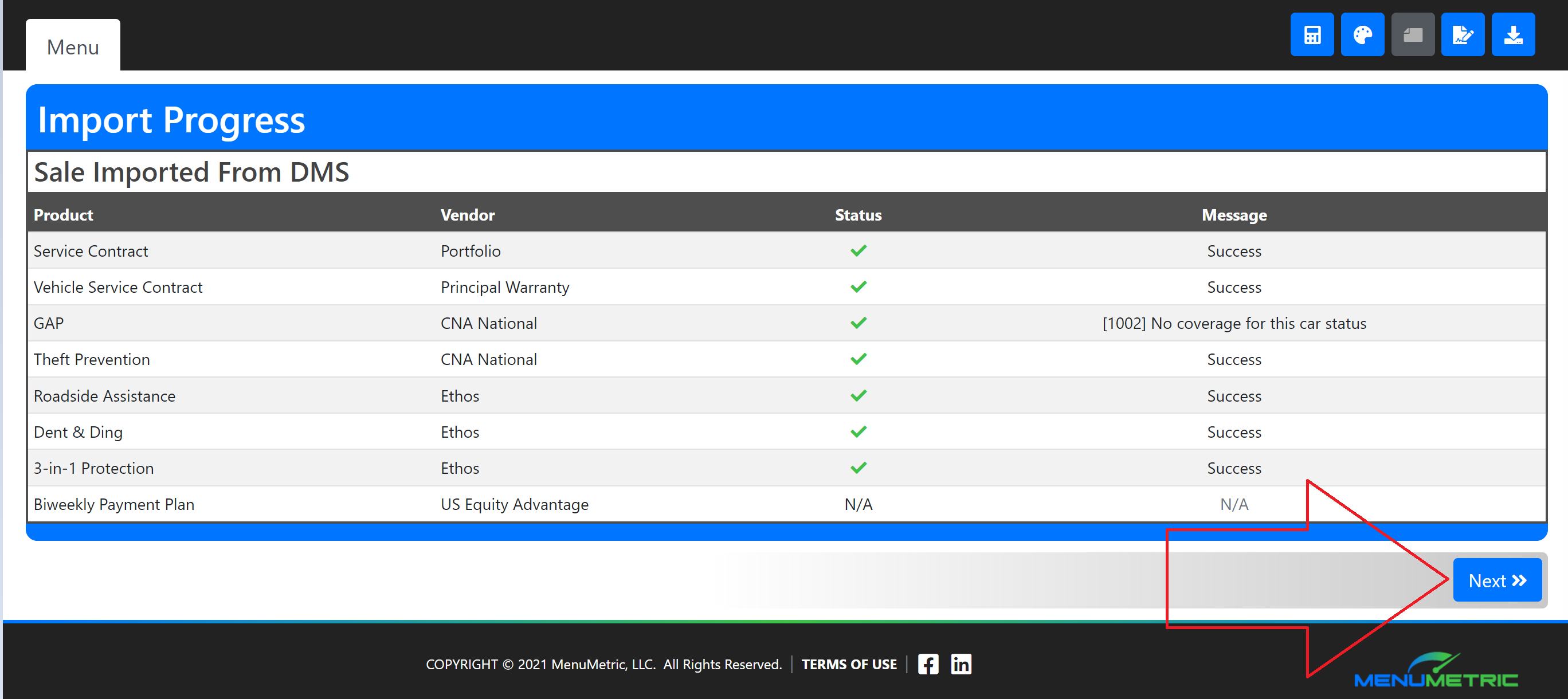 Sale Information Page
---
You are now on the Sale Information page, from here you can fill out or edit any information that was missing from your DMS.
Note: If you are building a deal Manually, this page will start out blank.
Once you have completed/edited all of your sale information, you can select the Save & Next >> button at the bottom right of your screen.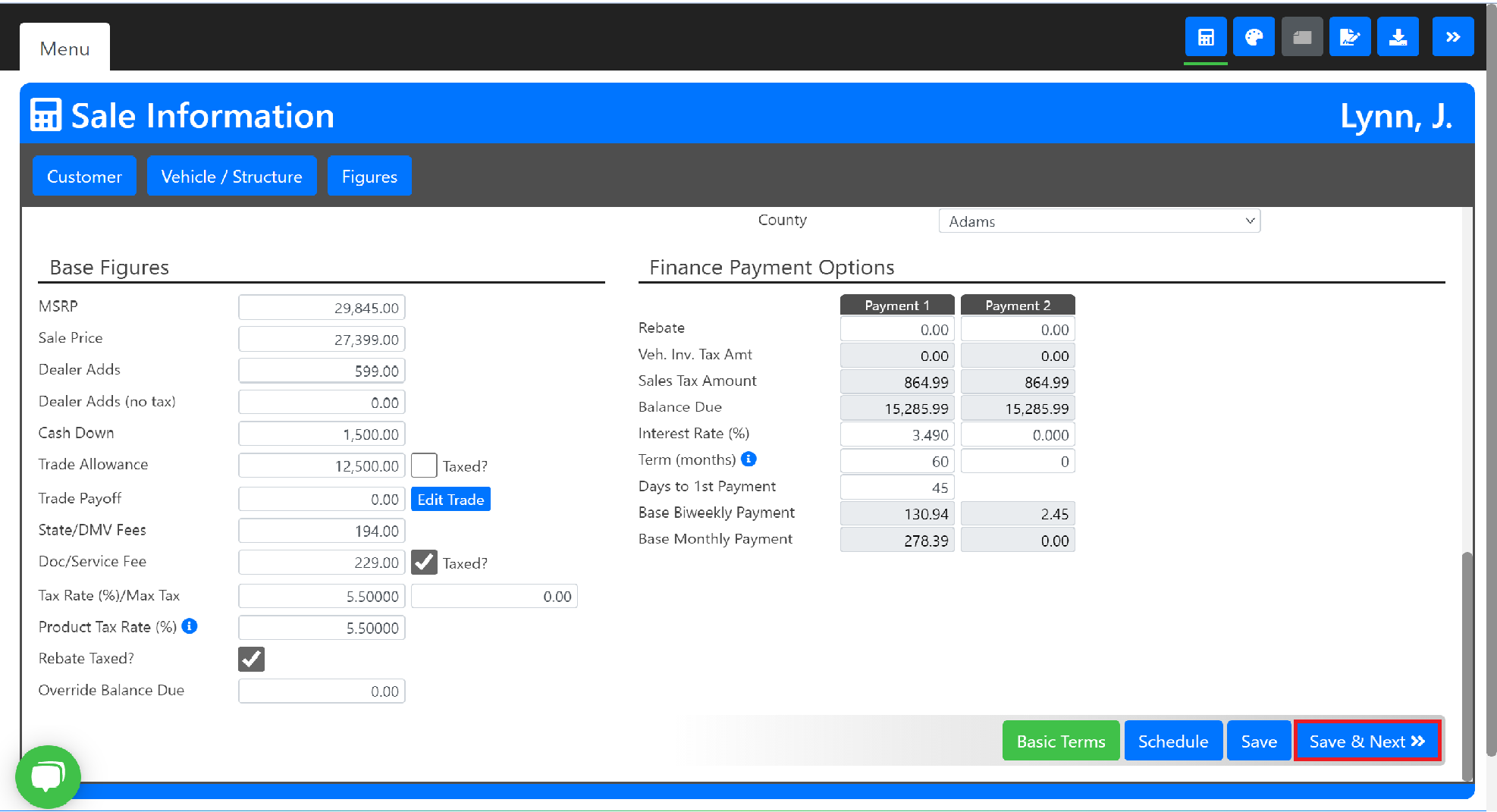 From the Layout Page you can build out your menu and rate your products.
If you are more than 24 hours away from contracting, your rates may expire.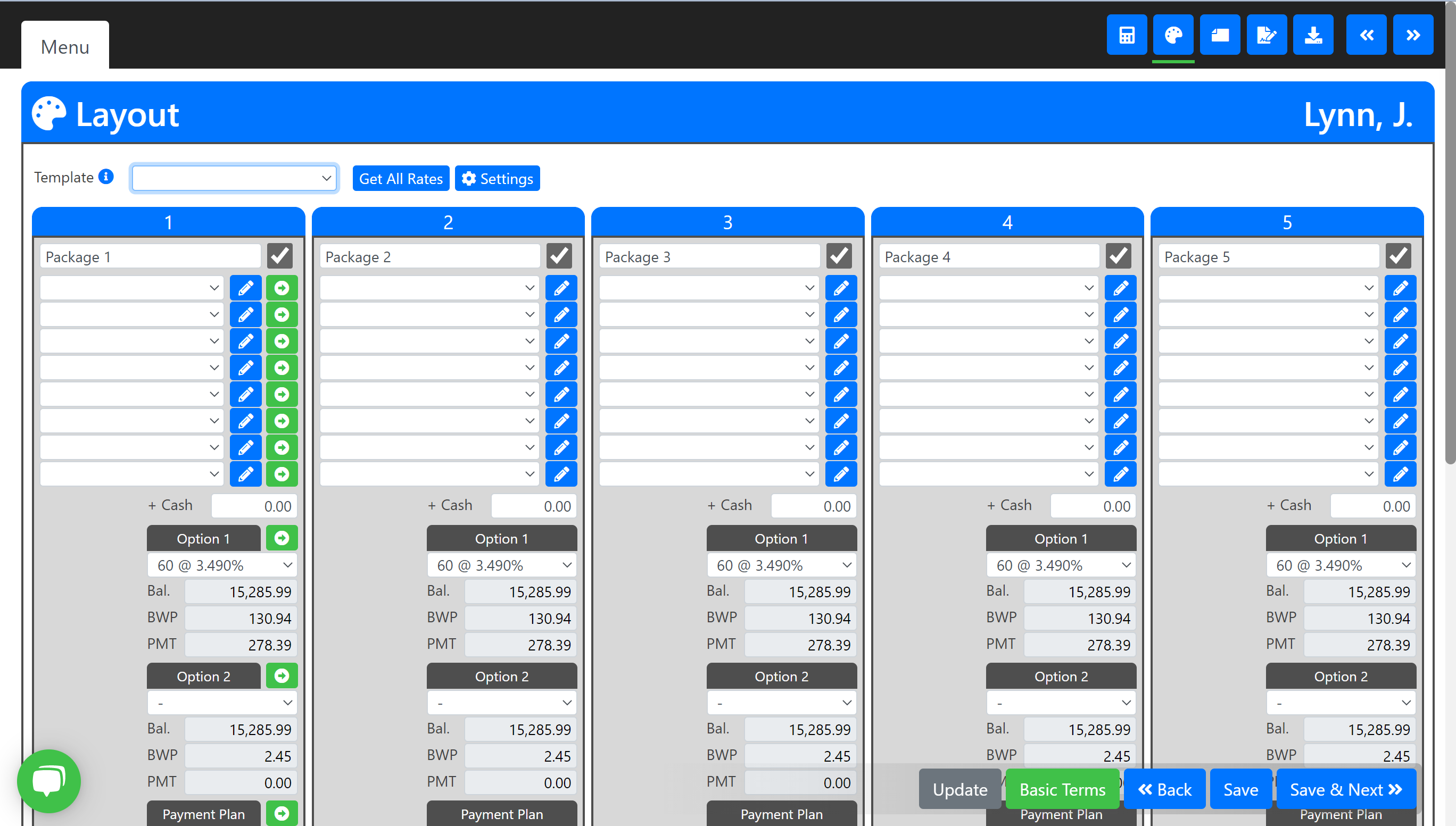 Once you have completed your menu building, Click Save and Back.

You are now on the Sale Information page. From here, you can select the Schedule button.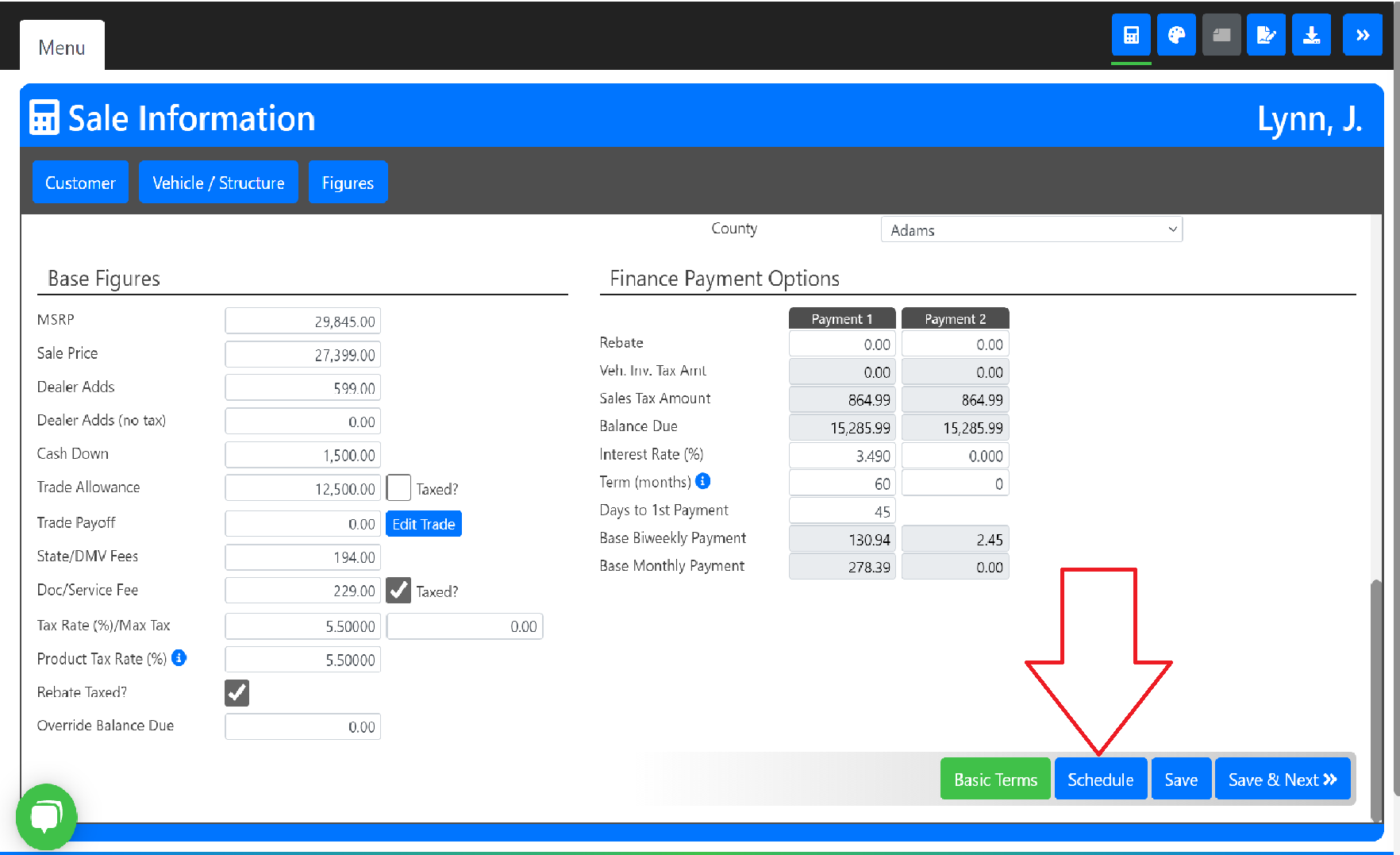 This pop-up will appear where you can select a date and time for your sale appointment.
Remember to click Save to find your changes later.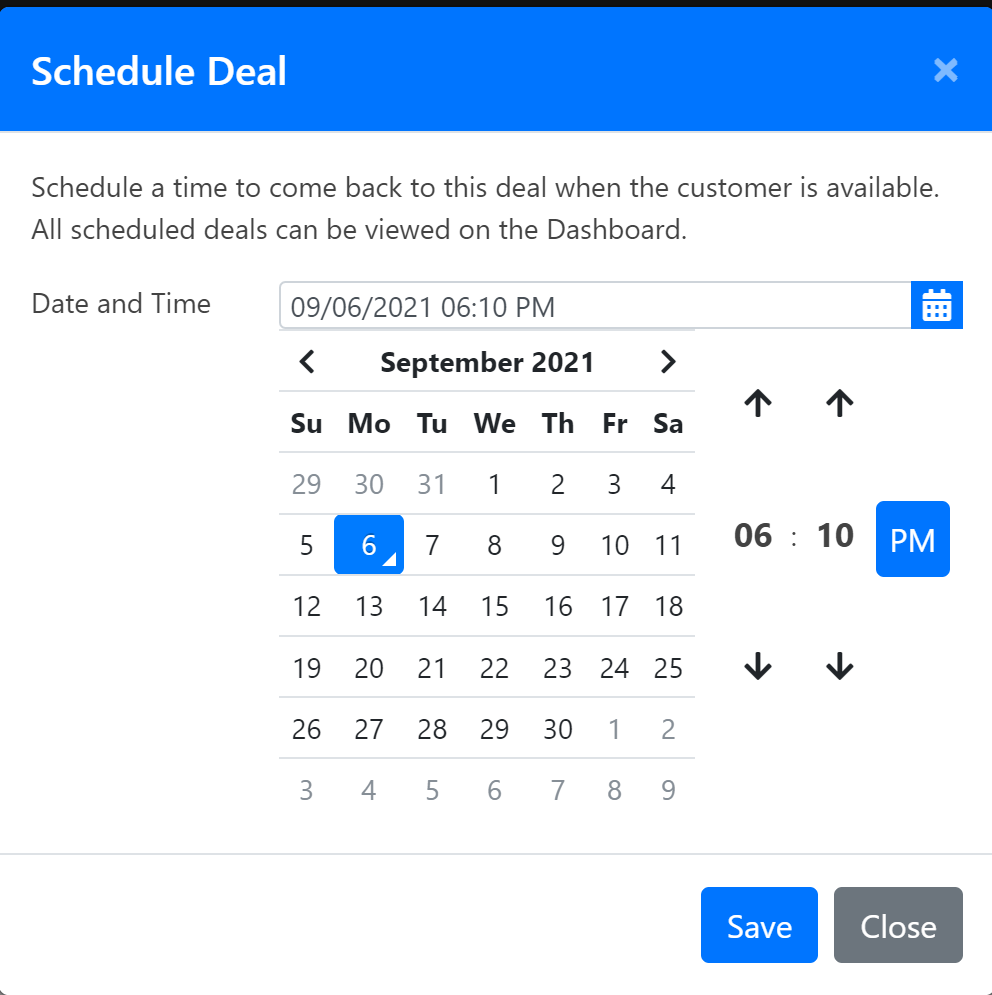 When you are on your Dashboard Page you will see a list of all the scheduled deals in your account. You can use this as a quick access to get to your sale when the customer arrives by clicking the blue play button.

Congratulations you have scheduled your deal! Happy selling!