How do I use MyMenu?
MyMenu is available in ALL deals by using the MyMenu Menu Style in the Layout Page under Settings. The easiest way to do this is to make a MyMenu Template that uses only the first column.
All products that are listed in column 1 on the Layout page and any rates/terms that are set up will be shown in MyMenu.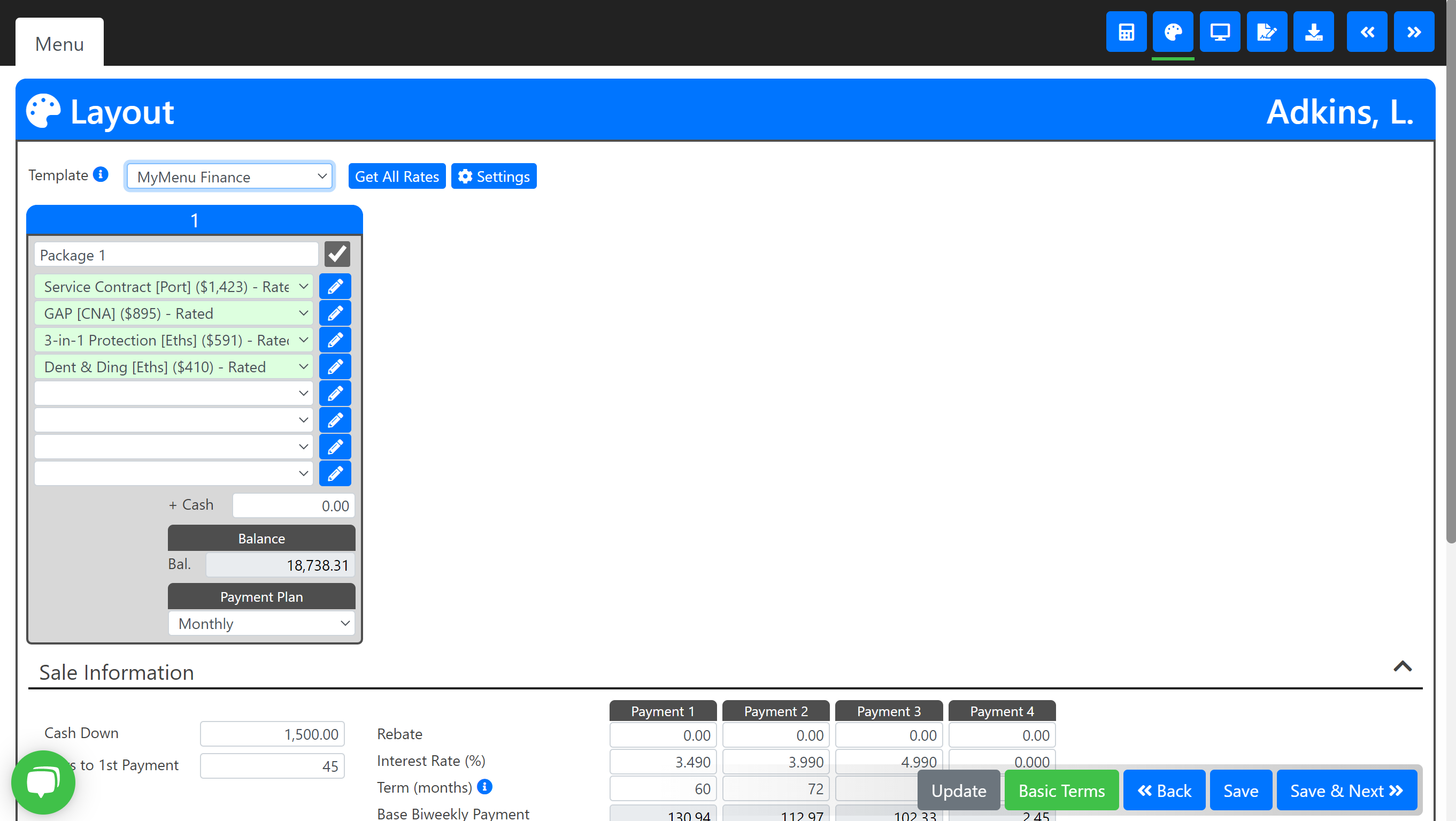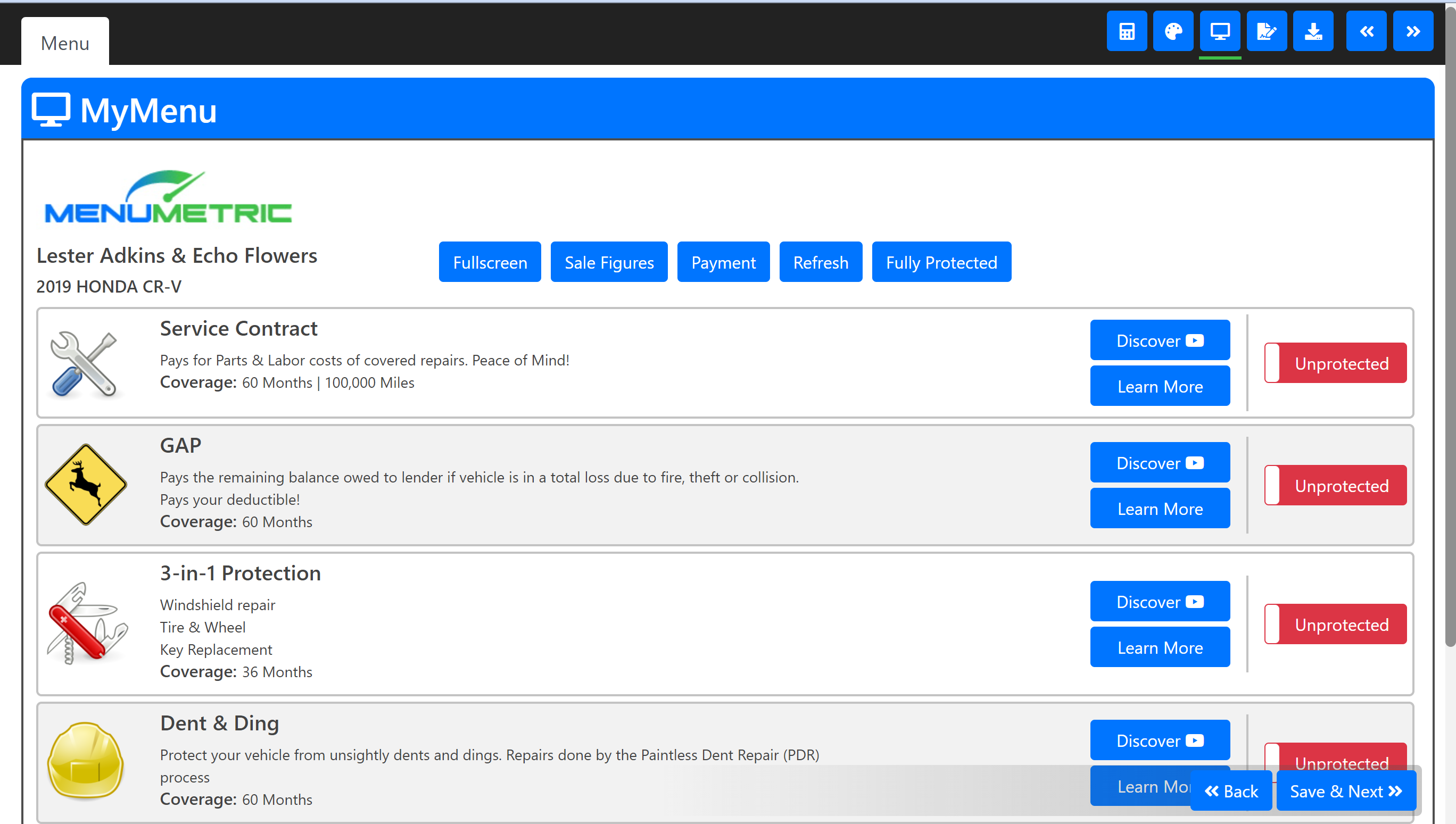 Use the buttons at the top of MyMenu to display the Sales Figures, Payments, Refresh the menu (if you have made edits on your desktop while displaying on a tablet), or selected all products to Protected using the Fully Protected button.
Use the Discover and Learn more buttons to show any digital presentations that are available for your products.
View the "Settings: Presentations" article to learn how to view our library of presentations or to add your own.
If you would like to make MyMenu full screen and have it locked, so the customer cannot leave the menu, you can set a password in Settings.
Setting the password will remove all navigation buttons when MyMenu is made full screen, which then prohibits the customer from leaving the menu page.