This article will show you how to add a new lender option to your list of available lenders in your account.
There are two places in MenuMetric when you can add a lender:
1. From the Settings > Lender tab
2. From the Sale Information page next to the lender drop-down field. Read here on how to add a Lender from the Sale Information page.
---
Settings > Lender
Start by navigating to the Lender page. Go to Settings then click Lenders.

Your Lenders page will look something like this. (See image below). You will see the list of lenders for your account. Lenders are automatically added when a new lender appears from an imported deal or is added manually.

Creating a Lender
Click the green + New button.
This pop-up will appear where you can enter your lender's information.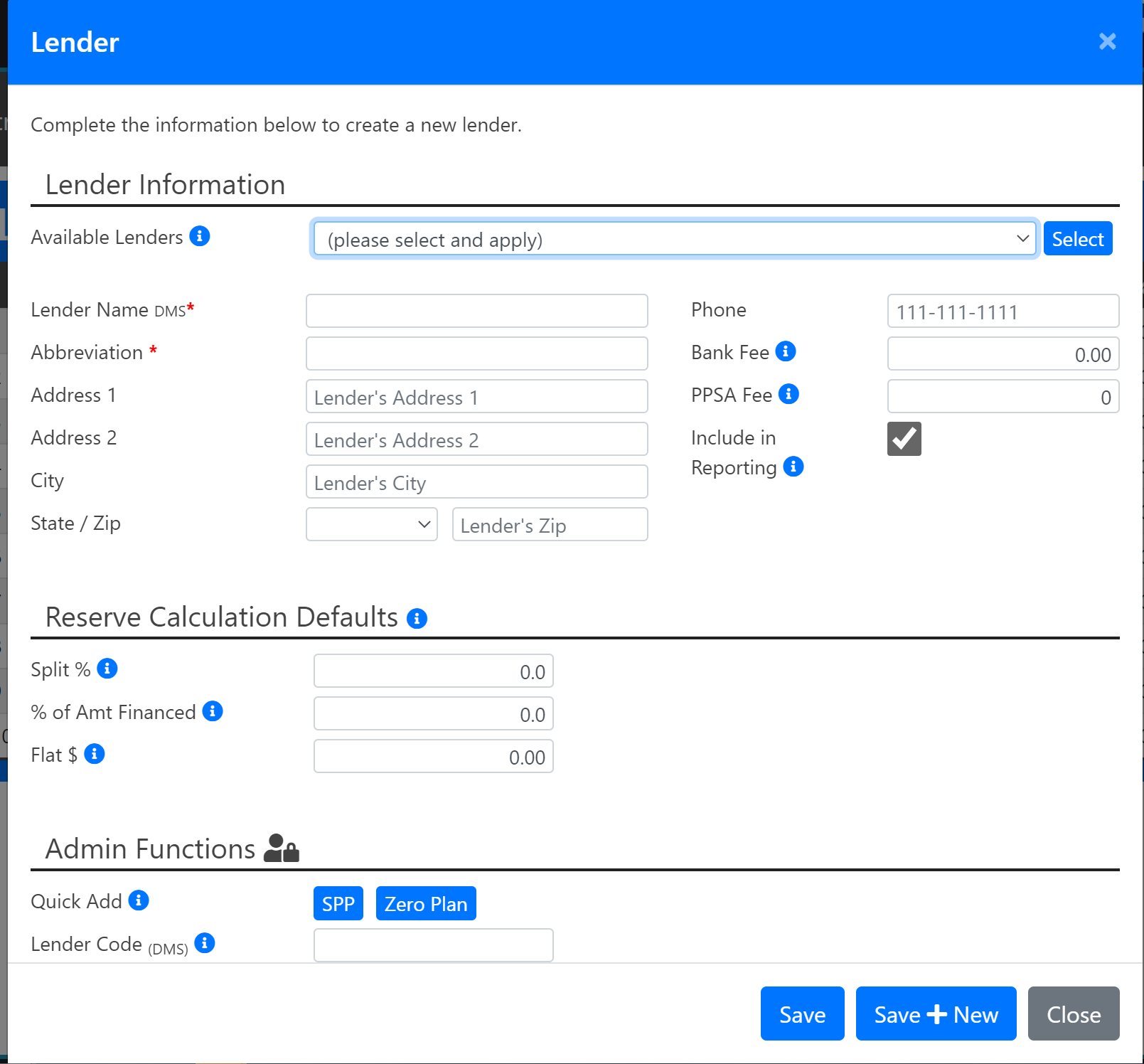 You can start by checking our library of Available Lenders and then click "Select" if you see the Lender you are searching for. By doing this, the information already housed in our library will populate into your lender form.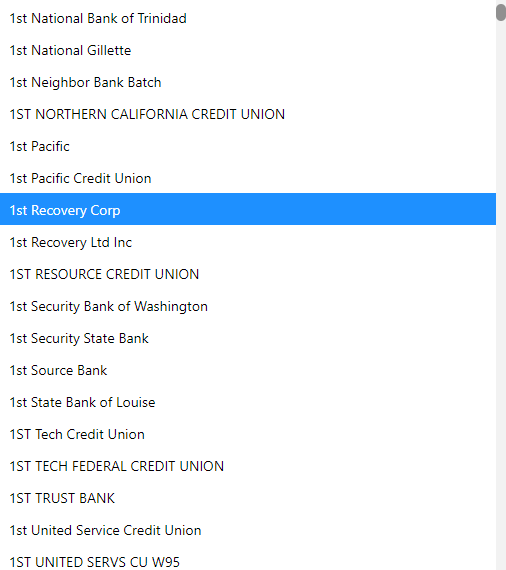 Fill in any missing info, or update the info as needed.
**** Abbreviation is used in reporting. Be as specific as possible and do not use the same abbreviation for more than one lender.

If the lender you would like to add is not in the list, select "None/Create New" and then click "Select".
Fill in your lender information and then click "Save".

Reserve Calculation Defaults: For each lender, you can set the Reserve Calculation methods that they use. Use those settings to calculate the reserve earned on the Logging page.

From the Logging page, you can choose the Reserve Method and click lookup. It will use the calculation default that you entered in Settings to calculate the reserve amount.