How do I rate at import?
Step 1.
From your Menus Page, select the green +New Sale button.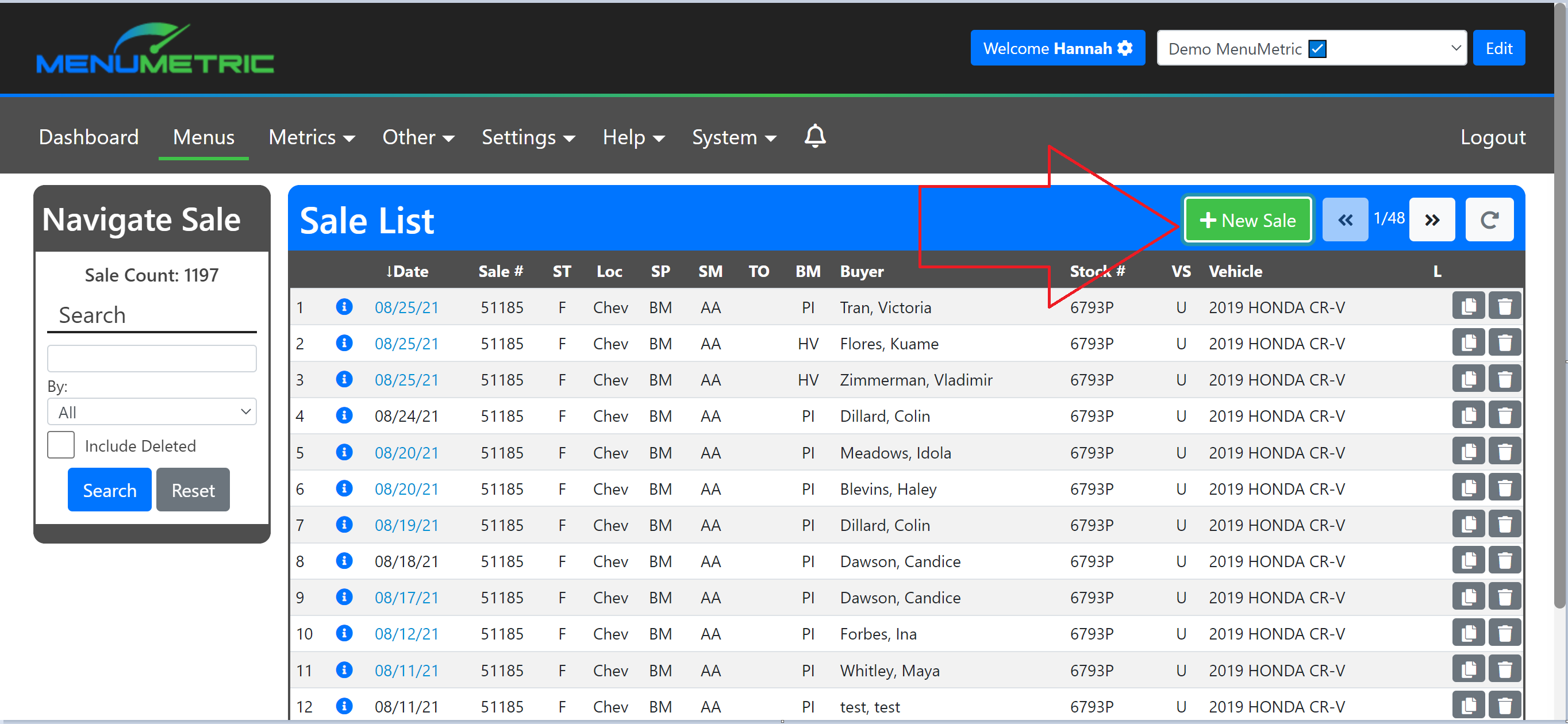 Step 2.
In the pop-up that appears, select the blue Import button.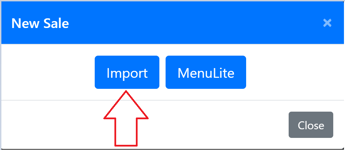 Step 3.
Fill out the necessary information on the Import Sale Page.
The Source is letting the system know the identification of the DMS you want to pull from.
Deal Number is the number of the deal you want to pull from your DMS.
Select the check box for Rate All Products.

Step 4.
Select the blue Import button.

Step 5.
After you have selected Import, your Pre-Rate Fields will appear. These fields and what information is required will vary depending upon what products are available at your store.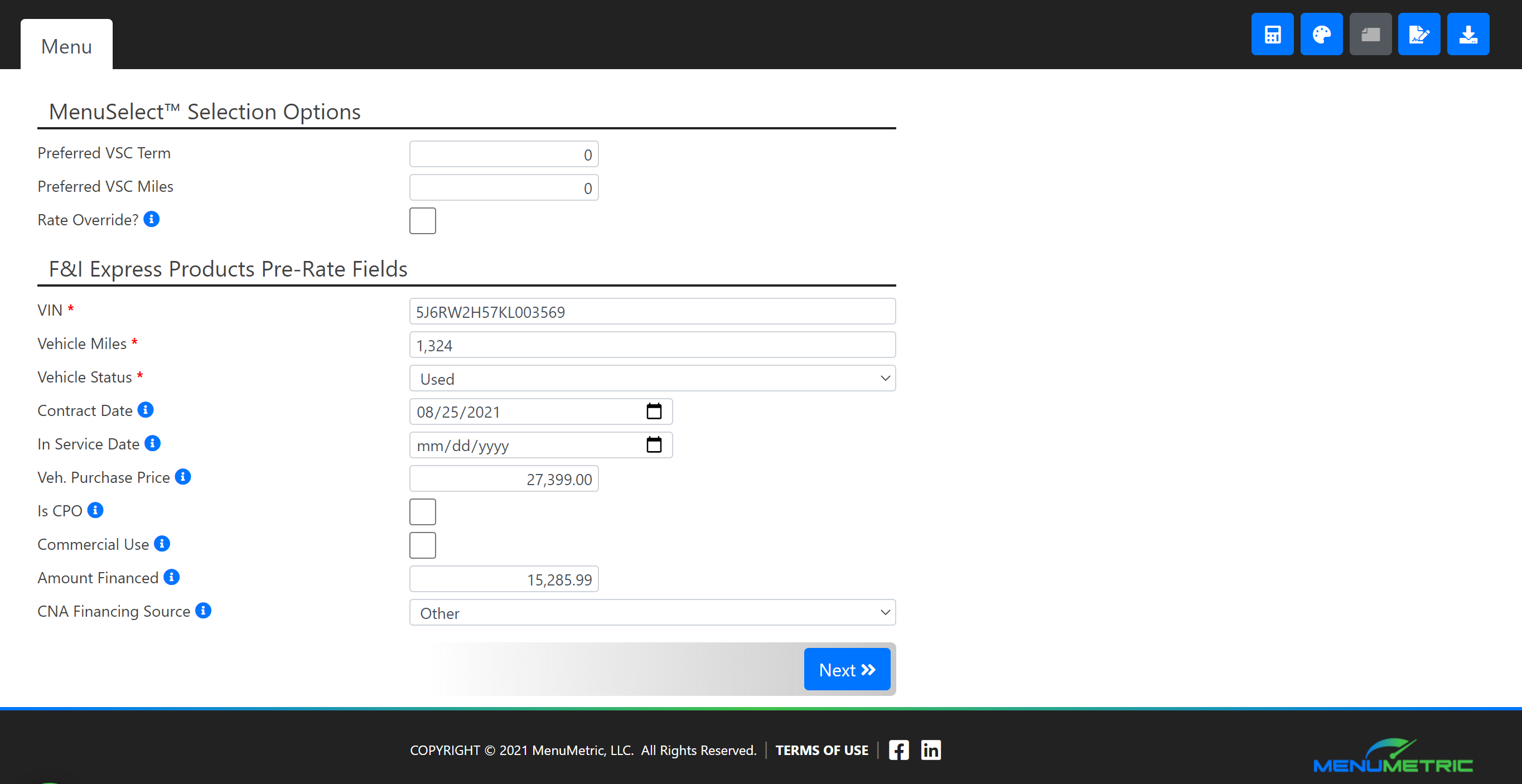 Step 6.
Once you have added your necessary information into your Pre-Rate fields, you can select the blue Next>> button.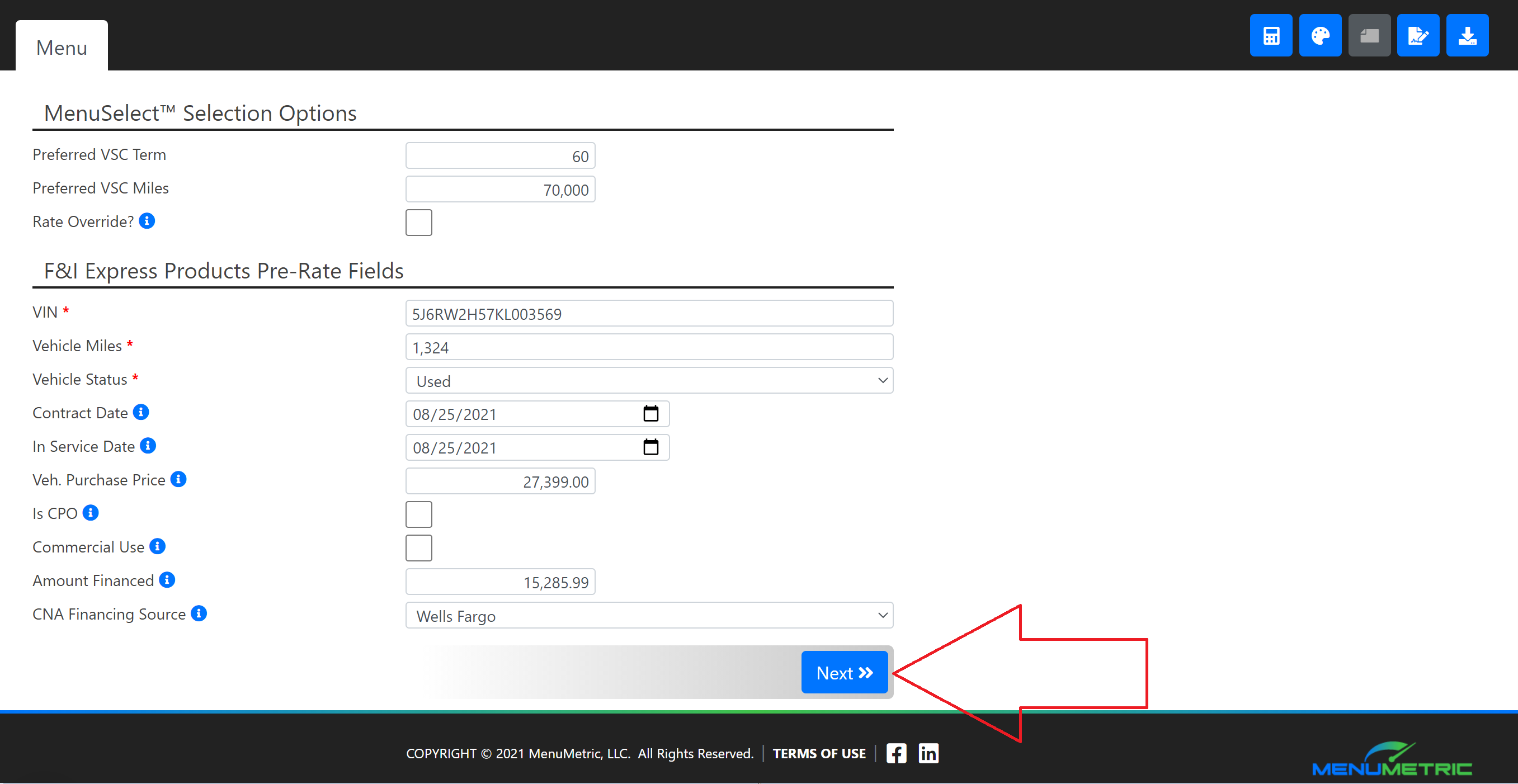 Step 7.
Your Import Progress page will show you the status of your rate harvesting. Once you have received all the rates you need you can select the blue Next>> button.
Rate harvesting is the many electronic systems communicating and pulling current rates from providers into our system based on the information from your DMS and Pre-Rate fields.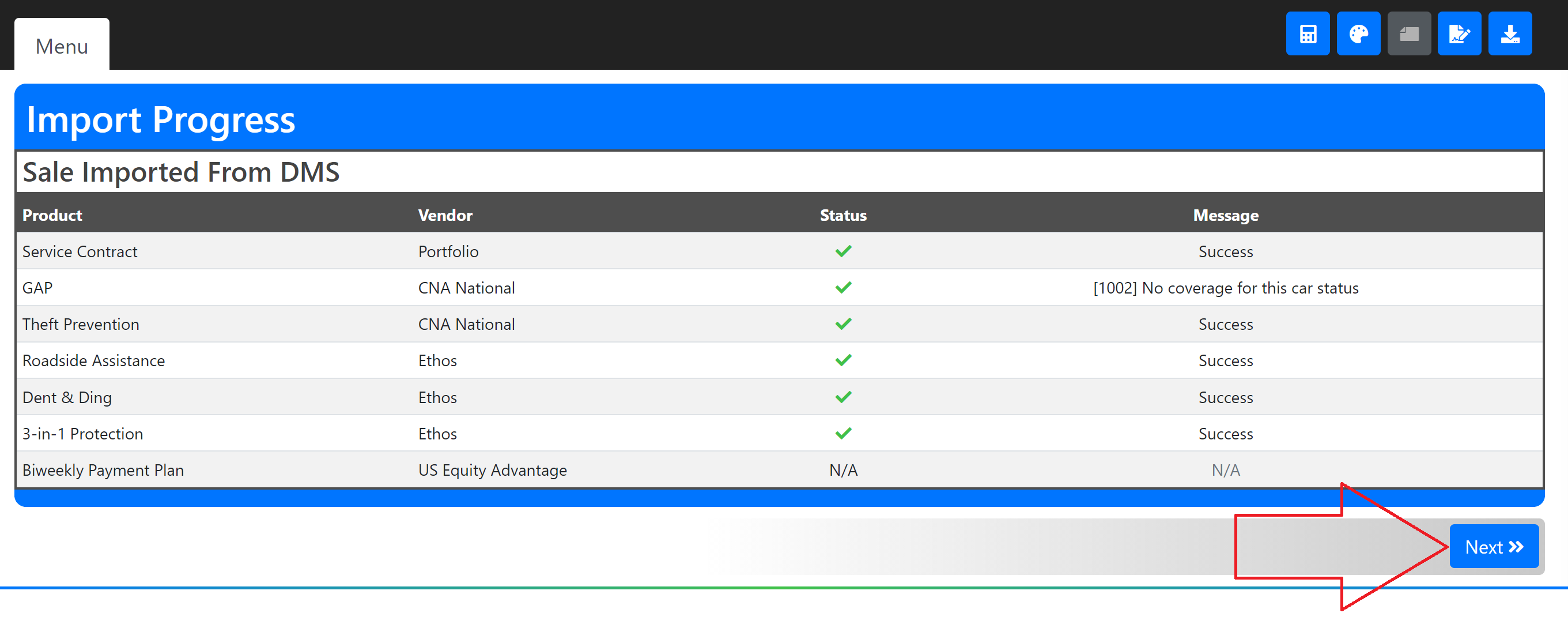 You are now on your Sale Information page. From here you can finish processing your deal in the MenuMetric system!