Editing Sale Default settings
Settings on this page are used to speed up menu creation, especially when manually entering deals. It is also where you can control some tax settings to default within your menus.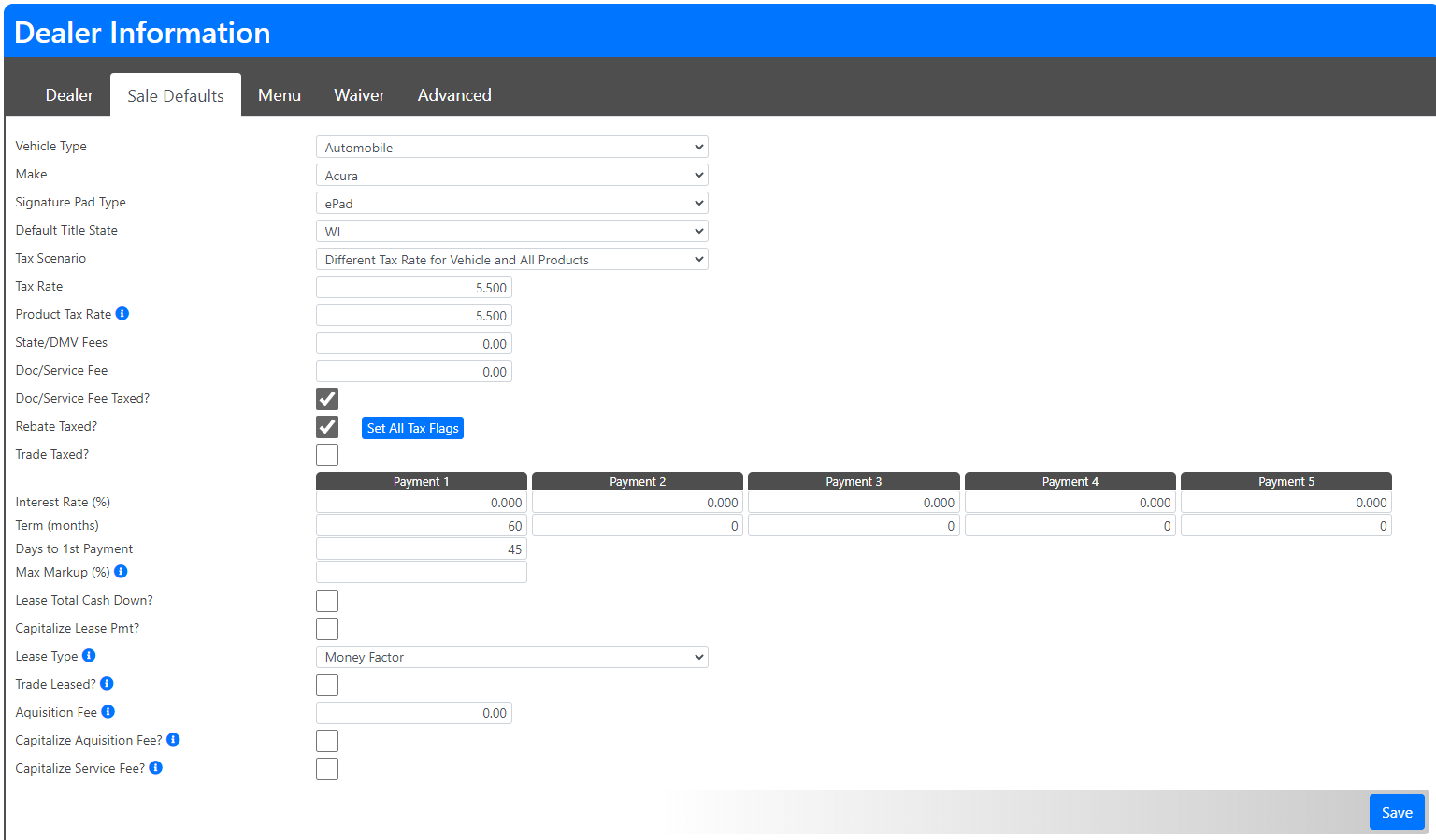 ---
Important Settings:
Tax Scenario: Each state has its own rules for taxing vehicles and products. Use this setting to ensure you are taxing everything properly and quoting customers accurate taxes. Please reach out to the MenuMetric Support Team if you have any questions. **** If you choose "Different Tax Rate for Vehicle and Each Product" you will need to set the individual tax rates for each product in Product Settings.

Tax Rate/Product Tax Rate: Tax rate is generally only used when manually entering a deal. If you import your deal from your DMS, the tax rate from your DMS will be used. If your Tax Scenario from above is set to "Different Tax Rate for Vehicle and All Products" then the imported rate is used for the vehicle, and this setting is used to tax the products.
Doc/Service Fee Taxed? Rebate Taxed? and Trade Taxed?: These set the default tax setting for each of these items. You can still edit them on the fly if the scenario is different for any deal that you are working.

Max Markup: This setting is used in conjunction with the "Reserve Deviation" option on the logging page and the Reserve Deviation Report. It sets the standard rate markup that your dealership intends to use with every customer.

Lease Settings: All of the following are used to determine how leases are calculated at your dealership. Please contact MenuMetric Support for help with these settings.