NAC and Kawasaki PPP Powersports products
Rating and contracting NAC and Kawasaki PPP Powersports products
There are a couple of unique things related the NAC Powersports products and rating/contracting.
If the unit has a decodable VIN (decodable in NAC's system):
Ensure all of the fields are filled out correctly and click "Next" to get rates.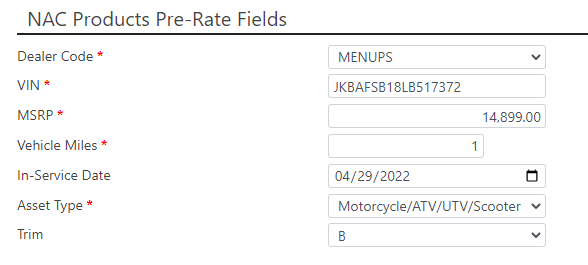 If the unit has a NON-decodable VIN (can't be decoded in NAC's system)
You'll now see a flashing Binoculars on the rating page.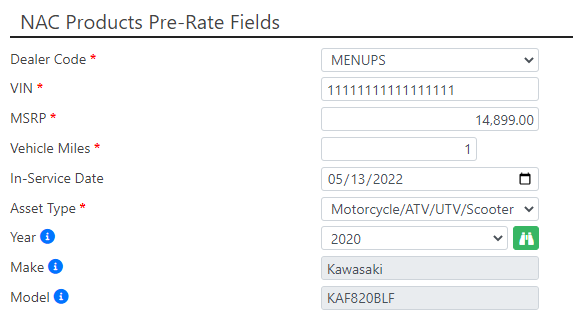 You must ALWAYS click the binoculars and choose a make/model from the list. This list is controlled by NAC (not MenuMetric). If the make/model you need are not in the list, please contact MenuMetric Support and we will reach out to NAC to get it added.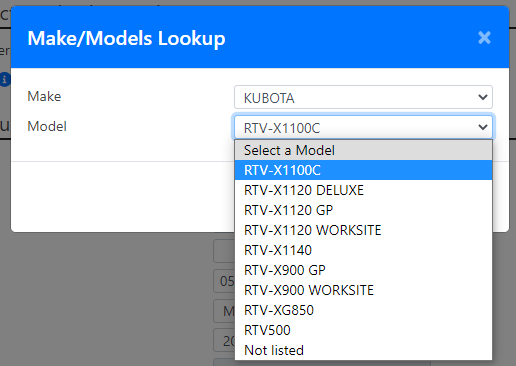 REMINDER FOR KAWASAKI DEALERS:
The PPP VSC is not available on new Kawasaki units. You will sell the KPP VSC on Kawasaki units instead.