MenuLite
MenuLite Guide
Have a customer who needs a quick quote? Get rates into the hands of your customer as fast as possible by using MenuLite.
---
To use MenuLite you will start from your Menus Page.
Select + New Sale.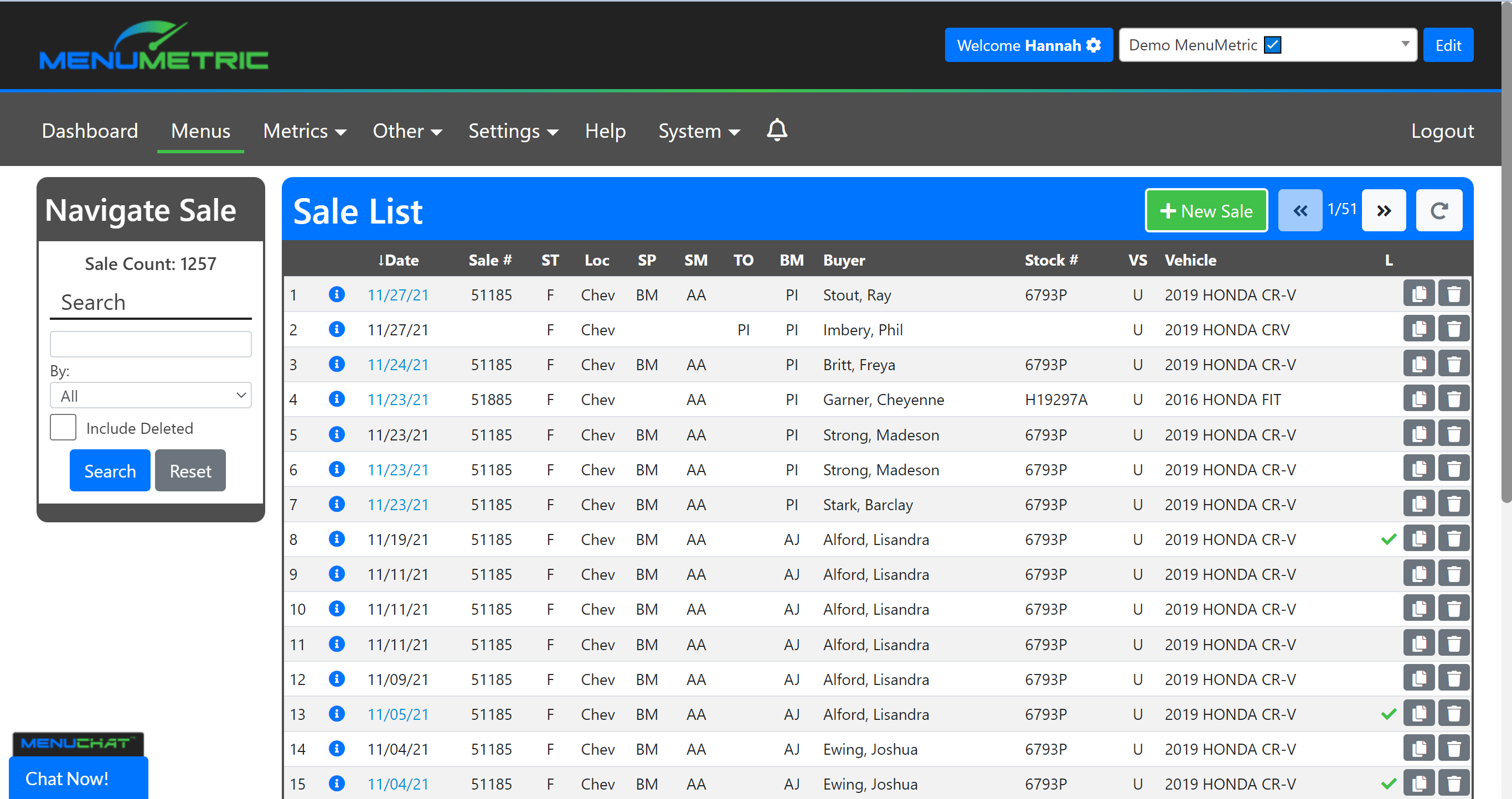 A pop-up will appear where you can select MenuLite.
From here you can fill out the deal structure basics needed to return rates for your menu.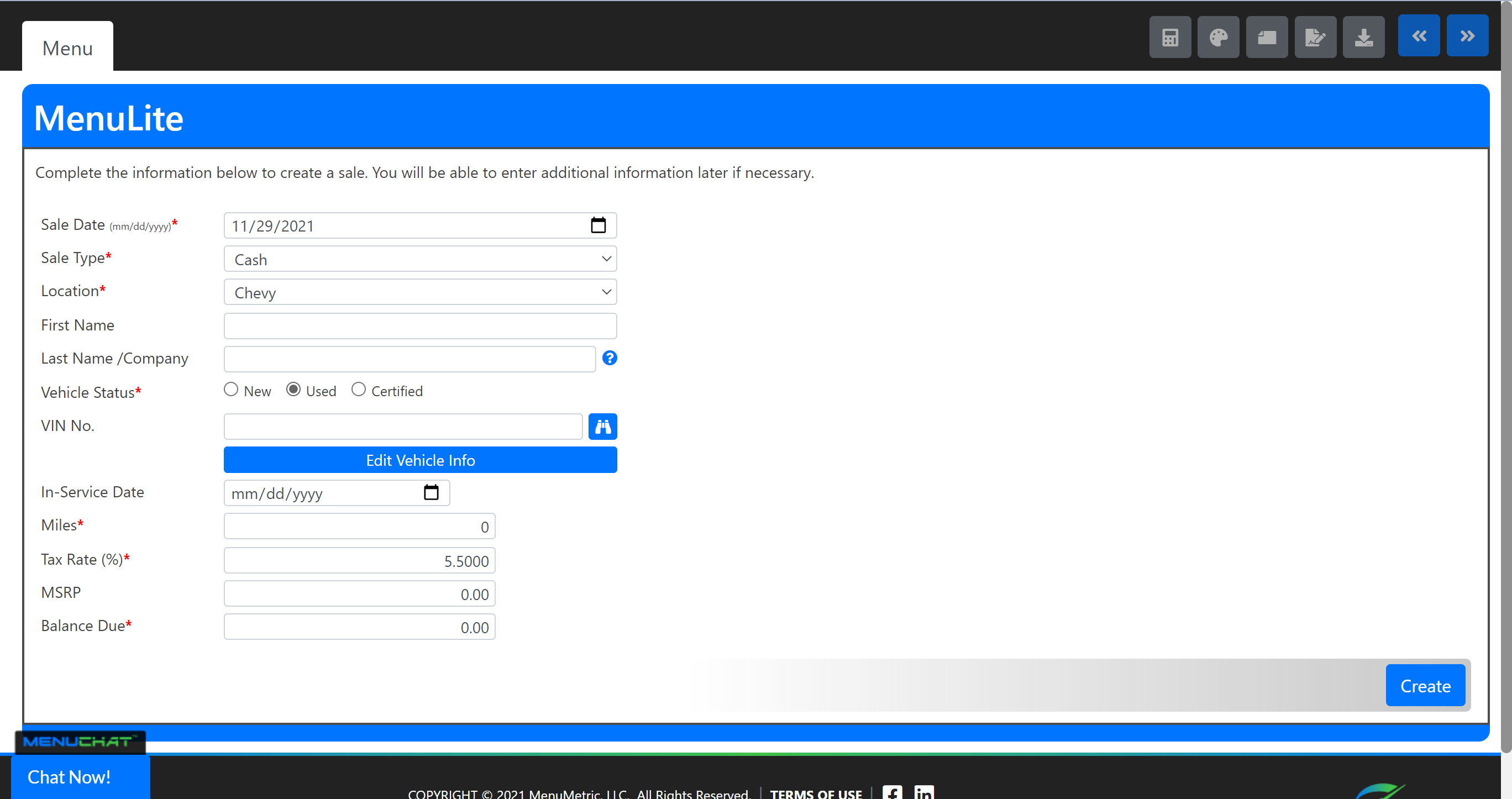 Be sure to use the binoculars to decode your VIN.
Once you have filled out all of the needed information press the Create button.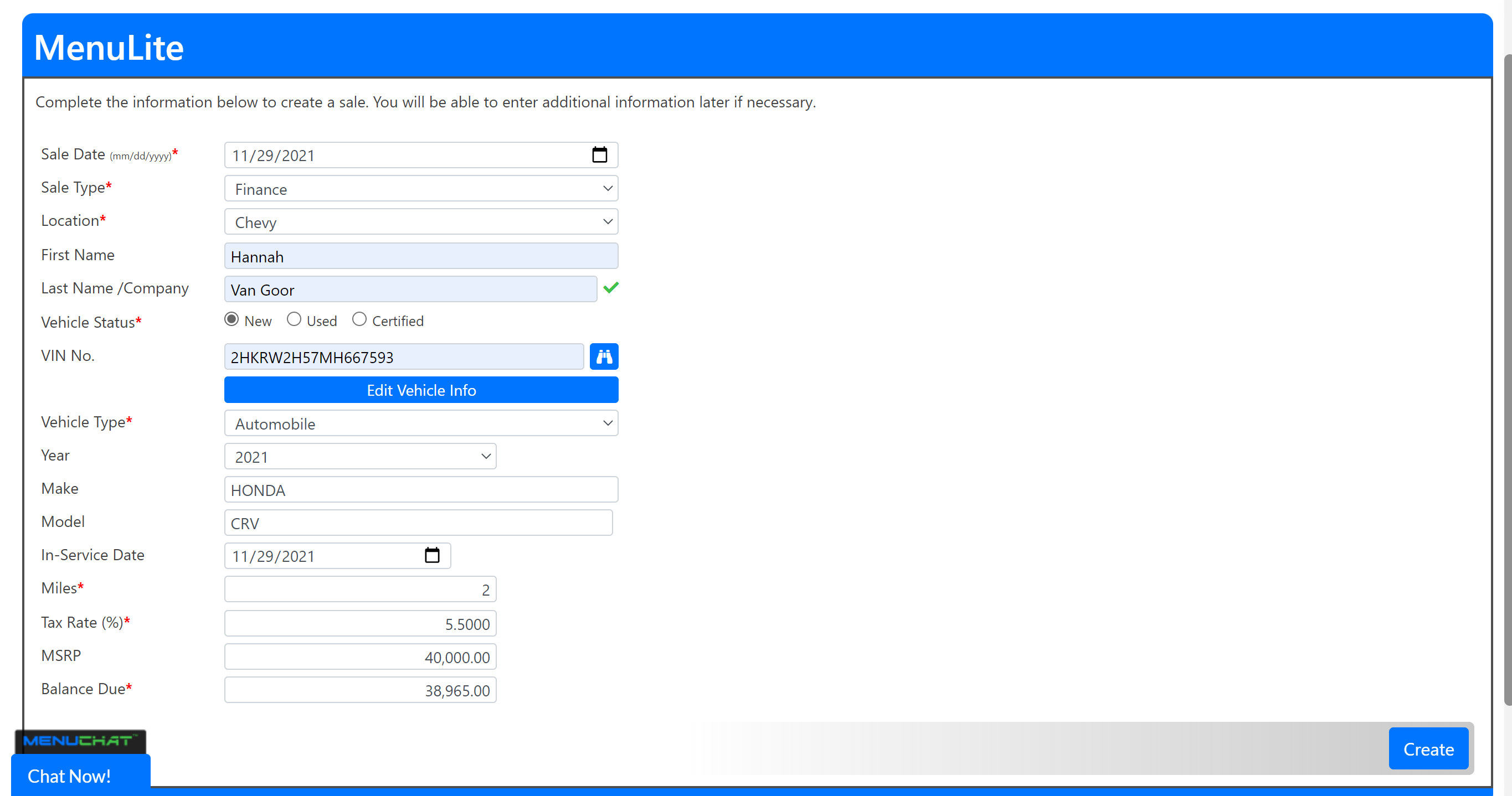 If you end up needing more information for contracting a quote you have sold to the customer, you can open up the product to add in/ edit your information.

From #2. Product Contracting select the blue Contract button to open the product.
Drop down the Sale Information section.
Make changes as needed.
Generate your contract.