How to rate from the Forms page?
Selecting or editing a rate from the Forms page is very simple.
To start, click the "Contract" button next to the product that you need to select a rate for. This will load that product's information on the right-hand side of the screen.

In the right-hand frame, click the "Rate" button.

If you had already rated the product, you can simply select a coverage from the list. If there are no coverages shown, your rates are expired, or you have changed your deal information, click "Get Rates" to send the rating request to your vendor.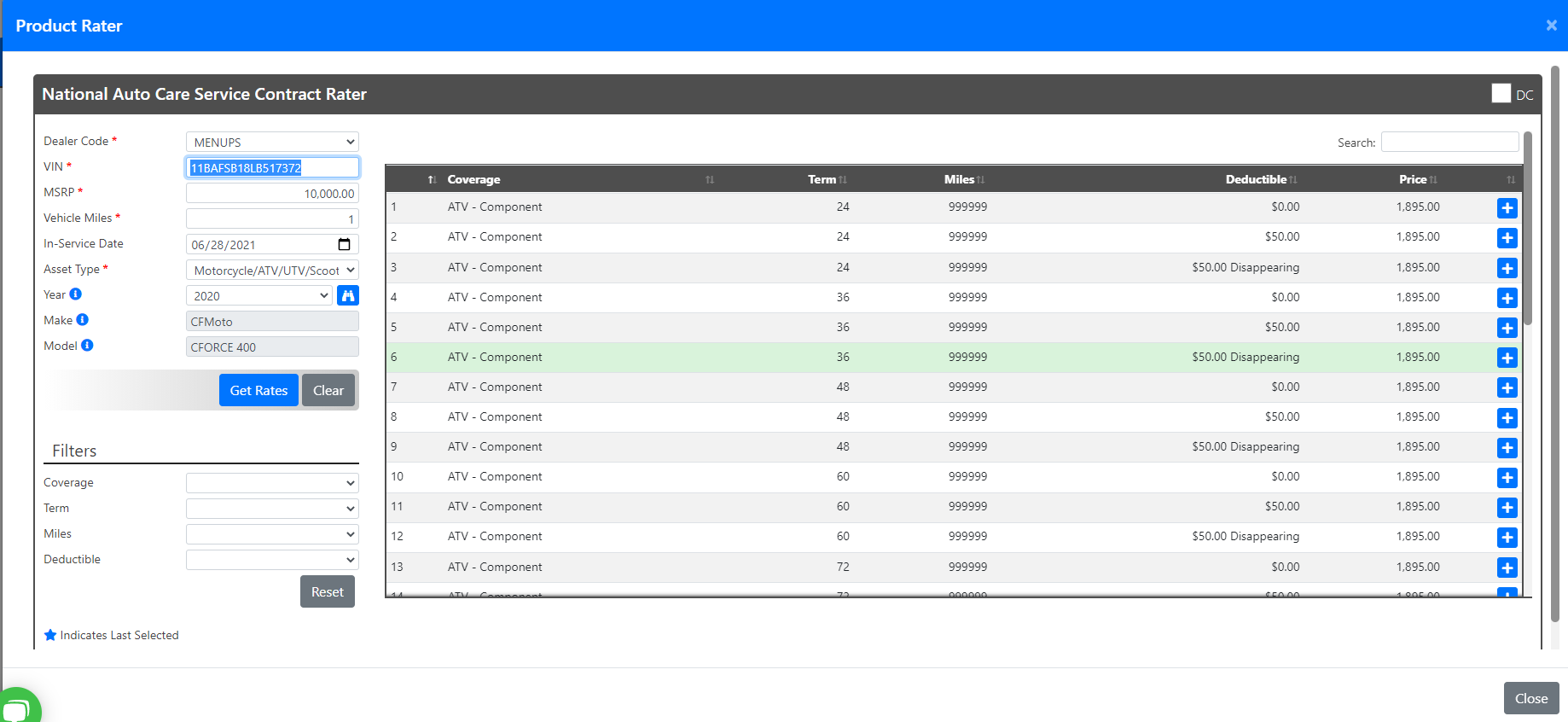 You must

ALWAYS

click the "" icon to select a coverage for contracting.
Click "DC" checkbox at the top right of the screen to view your dealer costs.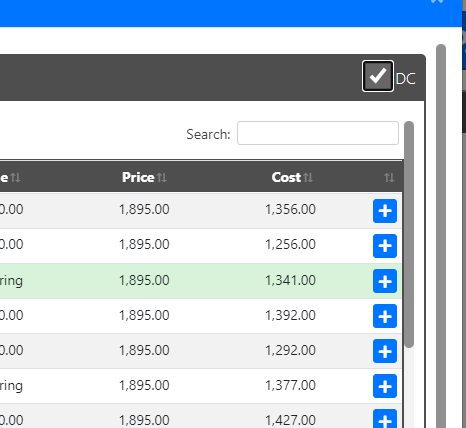 Once a rate has been selected, the Status on the Forms page will change to a solid green circle, indicating that the product is ready for contracting.

The selected rate will show on the right-hand side. Be sure to double-check this information before generating the contract.